Statistics have been part and parcel of cricket since at least the eighteenth century. Strike rates, averages, economies, we pick apart bowlers or elevate batsmen based solely on their stats. If that's what we're looking at, then 2018 will be the best year of Varsity Cricket yet. But if not, it may be even better. At least that's what Lungi Ngidi suggests.
Hundreds bru
In both 2015 and 2016, just a single century was scored. In 2015 it was Maties' JL Marais with 107* off 67, which included just one six and 15 fours – an anchoring innings of note. In 2016 it was Tuks' Evan Jones who smashed 113 off 65 balls.
But in 2017 three were scored, as UJ's Stefan Klopper notched up a 101* off just 54 balls, only for NWU's Wihan Lubbe and Janneman Malan to both reach the 100 mark, against UJ a day later. Lubbe's 125* off 58 balls is a Varsity Cricket record!
High Five
In 2016 not a single five-wicket haul was made, while only three bowlers notched up double figures during the tournament. In 2017, seven players reached double figures with UJ's Klopper claiming a special 5/22 Against Kovsies on the same day he scored 100 with the bat.
Safe hands
There have seldom been safer hands than those of Ruben Hermann of Tuks, who took an astounding 10 catches in 2017. The next highest being just five, while in 2016 the highest was six.
Stumped!
Wicket keepers have upped their game over the past few seasons. Just two years ago the most stumpings made in Varsity Cricket was three. Last season Hermann took five while Edrich Lubbe had batsmen sweating at the crease with a mammoth six stumpings in just eight matches.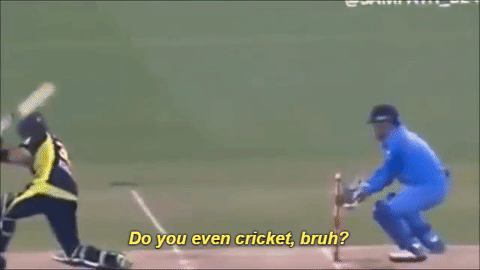 What the stats don't say
Lungi Ngidi was the 20th best batsman in the competition in 2016 with six wickets in six matches and an average of 21 with the ball. In 2015 he also managed just six.
So while the stats often do tell a story (as with Aiden Markram, who scored 325 runs in just nine innings back in 2015 for Tuks), they can also be misleading.
Lungi Ngidi told us a different story this week. While he said little, his story spoke loud and clear. It said that determination, grit and the will to exceed far outweigh the stats. The Varsity Cricket stage is set for just that. For the next Markram or Ngidi to begin a journey that may just take them to the ultimate stage – bowling out the captain of the best international Test side in world cricket, the legendary Virat Kohli.
Two years after ending as Varsity Cricket's 20th best bowler and taking six wickets in the entire tournament – Ngidi notched up the same number in a single innings, against the world's best.
So tune in or head to the Varsity Cricket matches in Potchefstroom next week. You'll be treated to every statistician and cricket-lover's dream. But remember to keep an eye on the stories that the stats won't tell you.
See, there is no column on the scorer's notebook for guts, determination, or willpower. There is a drive that doesn't send the ball through the covers or make the front page of cricket mags. The next Ngidi may just be beneath the shadow of a statistic, waiting to emerge.